30 July, 2018
Update on Strathbraan licence to cull ravens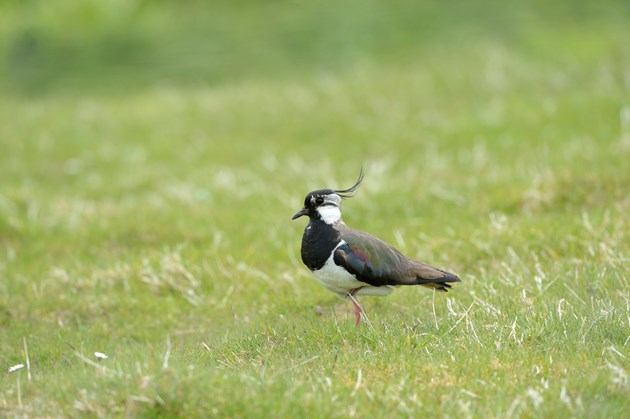 A report into Strathbraan Community work to support wader populations has been published today by Scottish Natural Heritage's Scientific Advisory Committee.
Earlier this year, Scottish Natural Heritage (SNH) issued a licence to the Strathbraan Community Collaboration for Waders (SCCW) to control ravens in order to reduce impacts on nesting waders, which are in marked decline nationally.
Following concerns, SNH commissioned its Scientific Advisory Committee to review the methodology of the study. The Committee has found it to be inadequate to provide robust scientific conclusions and advised on ways in which the scientific rigour of the study can be improved.
SNH has agreed to ensure these terms are part of any licenced raven control going forward and the SCCW have voluntarily suspended the cull until revised monitoring arrangements are in place.
A specific Scientific Advisory Group will now be created to assist the project and will include members from the SNH Scientific Advisory Committee, the British Trust for Ornithology and the Game and Wildlife Conservation Trust.
The group will advise on further methods and analytical work required including:
Monitoring the full range of factors which could be impacting wader bird numbers and productivity;
Developing the way data are collected and analysed – including using cameras to monitor nests;
Making sure that the work is linked to the wider conservation programme Working for Waders.
Professor Des Thompson, Principal Scientific Adviser on science and biodiversity at Scottish Natural Heritage, said:
"Populations of curlew and lapwing in Scotland have more than halved over the past 20 years. We are rapidly reaching crisis point and we need to take action. After all, the Curlew is one of our most rapidly declining of all our breeding bird species in the UK.
"Our Scientific Advisory Committee has provided us with a detailed assessment and very helpful pointers to further work at Strathbraan and more widely. In particular, the Committee notes that more needs to be done to understand the effects of predation by ravens and other factors in driving down wader numbers.
"We need to learn from this trial, and the experience and knowledge gained, and move on to develop advice and support for action on the ground to benefit waders. Having a Scientific Advisory Group will be a huge help in developing the work.
"SNH welcomes the decision by the Strathbraan Community Group to suspend the cull for the rest of this year."
Contact information
Name

Carrie Wieteska

Email
Scottish Natural Heritage is Scotland's nature agency. We work to improve our natural environment in Scotland and inspire everyone to care more about it. We work to ensure that all nature in Scotland - our key habitats and landscapes, all our green space and our native species - is maintained, enhanced and brings us benefits. It is the job of all of us to achieve a balance in the sensitive management of our natural world in order to maintain and enhance biodiversity. For more information, visit our website at www.nature.scot or follow us on Twitter at https://twitter.com/nature_scot
'S e Dualchas Nàdair na h-Alba buidheann nàdair na h-Alba. Tha sinn ag obair airson ar n-àrainneachd nàdarra ann an Alba a thoirt am feabhas agus a h-uile duine a bhrosnachadh gus barrachd cùraim a ghabhail dhi. Gus am bi an nàdar air fad ann an Alba – ar prìomh àrainnean is chruthan-tìre, ar n-àiteachan uaine gu lèir is ar gnèithean dùthchasach - air an gleidheadh, air an leasachadh 's a' toirt bhuannachdan dhuinn. 'S e an dleastanas a th' oirnn uile co-chothrom ann an stiùireadh faiceallach ar saoghail nàdarra a ruighinn airson bith-iomadachd a ghleidheadh 's a leasachadh. Airson an tuilleadh fios, tadhail air an làraich-lìn againn aig www.nature.scot/gaelic no lean air Twitter sinn aig https://twitter.com/nature_scot