14 January, 2019
£5m funding boost for Highlands & Islands tourism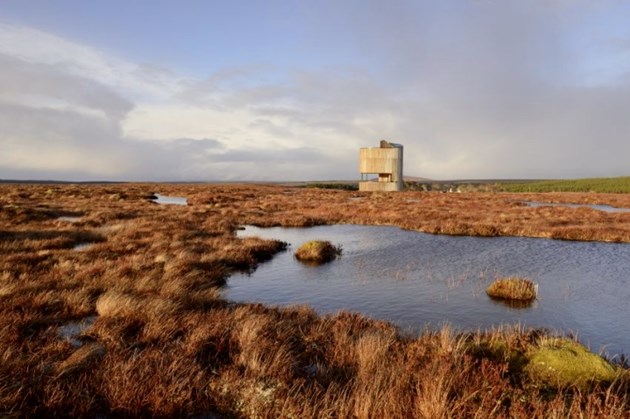 A new multi-million pound fund to promote the outstanding scenery, wildlife and culture of the Highlands and Islands opens for applications today (Monday 14 January).
The £5 million Natural and Cultural Heritage Fund, which is led by Scottish Natural Heritage (SNH), will invest in projects that benefit the Highlands and Islands by improving the experience of visitors who come to discover and explore the region's nature and culture.
The funding comes through the Scottish Government's European Regional Development Fund programme, with match funding from other sources bringing overall investment to more than £7m.
The fund will invest in around 10 major new projects. In addition to promoting the nature and culture of the area, this investment aims to create and support jobs, helping communities to sustain local services.
Job creation is an important measure of success for the fund and so all projects are encouraged to demonstrate benefits such as creating and sustaining employment, businesses and services in the local community. Applicants can come from the public, voluntary or third sectors. However, the fund is not suitable for applications from the private sector, individuals, commercial enterprise, or organisations run entirely by volunteers.
Fiona Hyslop, Cabinet Secretary for Culture, Tourism and External Affairs, said:
"Tourism is an important aspect of the Highlands and Islands economy, with many communities dependent on visitors who are attracted to the region by its beautiful landscapes, wildlife, heritage and culture.
"I am pleased to see Scottish Natural Heritage launch this fund and encourage relevant applicants from the area to come forward and apply. The Natural and Cultural Heritage Fund will target resources accordingly to more remote and rural parts of the region, supporting much needed jobs and bringing additional economic and social benefits."
Francesca Osowska, SNH Chief Executive, said: "This new fund presents fantastic opportunities to show how investing in the environment and culture of the Highlands and Islands can bring significant economic benefits for rural communities.
"SNH has already met with over 100 prospective applicants at events across the region to discuss their project ideas. We're very much looking forward to hearing even more people's ideas and helping to make them happen, giving visitors an even better experience and seeing the rewards for communities in the coming years."
The funding round opens today (Monday 14 January) and closes 22 April 2019. Decisions on the successful projects will be announced in September 2019. Further information and guidance for people thinking of applying to the fund is available on the SNH website.
Ends
Notes for Editors
The new Natural & Cultural Heritage Fund is part of the next phase of the Scottish Government's European Regional Development Fund programme, which runs through to 2023. SNH is also managing another element of the programme – the Green Infrastructure Fund.
SNH's guidance defines natural and cultural heritage as follows: "The natural heritage includes natural habitats and wildlife, geology and landscapes. Cultural heritage includes history, language, architecture, ancient monuments, historical sites and cultural landscapes and the sectors of theatre, arts and literature. There is a close link between these two and interests often overlap. They are important locally, and on a national and international scale. They provide opportunities for the cultural and creative industries, environmental and tourism sectors. "
The Natural & Cultural Heritage Fund covers the 'Highlands & Islands" area which for this purpose is defined as the local authority areas of Highland, Comhairle nan Eilean Siar, Orkney, Shetland, Argyll, Moray and part of North Ayrshire (Arran).
SNH is leading delivery of the Fund, and has established an advisory Board to guide the process and help make decisions on which projects should be funded. This includes representatives from Visitscotland, HIE, Historic Environment Scotland and Bòrd na Gàidhlig.
ERDF funding is awarded to support investment in innovation, businesses, skills and employment and create jobs. The Fund is protected by the guarantees given by the UK and Scottish Governments to maintain EU funding programmes, even in the event of a hard Brexit.
Private businesses are not able to apply for ERDF funding.
Contact information
Name

Dominic Shann

Job Title

Media Relations Officer

Telephone

01463 725157

Email
Scottish Natural Heritage is Scotland's nature agency. We work to improve our natural environment in Scotland and inspire everyone to care more about it. So that all nature in Scotland - our key habitats and landscapes, all our green space and our native species - is maintained, enhanced and brings us benefits. It is the job of all of us to achieve a balance in the sensitive management of our natural world in order to maintain and enhance biodiversity. For more information, visit our website at www.nature.scot or follow us on Twitter at https://twitter.com/nature_scot
'S e Dualchas Nàdair na h-Alba buidheann nàdair na h-Alba. Tha sinn ag obair airson ar n-àrainneachd nàdarra ann an Alba a thoirt am feabhas agus a h-uile duine a bhrosnachadh gus barrachd cùraim a ghabhail dhi. Gus am bi an nàdar air fad ann an Alba – ar prìomh àrainnean is chruthan-tìre, ar n-àiteachan uaine gu lèir is ar gnèithean dùthchasach - air an gleidheadh, air an leasachadh 's a' toirt bhuannachdan dhuinn. 'S e an dleastanas a th' oirnn uile co-chothrom ann an stiùireadh faiceallach ar saoghail nàdarra a ruighinn airson bith-iomadachd a ghleidheadh 's a leasachadh. Airson an tuilleadh fios, tadhail air an làraich-lìn againn aig www.nature.scot/gaelic no lean air Twitter sinn aig https://twitter.com/nature_scot